World of Sacramento recently hosted our first Skratchpad, Sunday March 18th and it was a huge success! Many thanks to all of the DJ's and artists that come out to support. For those who don't know what Skratchpad is, it's a free open scratch session for all ability levels, generally held monthly in a few West Coast cities, Sacramento being among them. Participants are free to bring their own gear, beats, headphones, drum machines, snacks and drinks and rock out for a few hours, just for the sake of getting down and spreading the culture.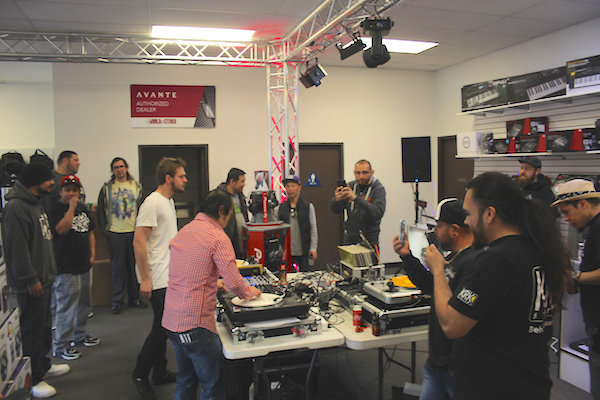 Scratching is part of the foundation of DJ culture and we at World of Stereo feel that supporting an open atmosphere of creativity where DJ's, producers and musicians can perform without the politics of the club/entertainment industry looming over them is vital for the survival of the art form. For each season we provide a full JBL PRX sound system with SRX subwoofer for a little extra kick, two full DJ setups, consisting of a Rane Sixty-Two pro mixer, Technics 1200 M3D's and a complete Pioneer CDJ-2000 setup, along with DJM-750mk2 mixer. Participants brought a range of new and classic DJ gear, ranging from Vestax PLX decks to original Rane TTM-56 mixers, which represented a standard in turntablism from a different era that I'm sure we can all appreciate!
We've edited down a bunch of footage from Sunday's session to under twenty minutes, but if you'd like an even MORE condensed version- follow us on instagram @worldofstereo for a 60 second rundown with some ill cuts. Sit back relax and enjoy!
Recent Posts
Our good friend and long time customer DJ Kue did an amazing review of the DDJ-1000 co …

Portablism has reached a new pinnacle with new products being released all the time and scratch DJ's …

World of Sacramento recently hosted our first Skratchpad, Sunday March 18th and it was a huge succes …